Description
OpenXcom is an open-source clone of the original UFO: Enemy Unknown (X-Com: UFO Defense in USA), licensed under the GPL and written in C++ / SDL. It was originally founded by SupSuper in February 2010, and has since grown into a small development team surrounded by a very supporting community.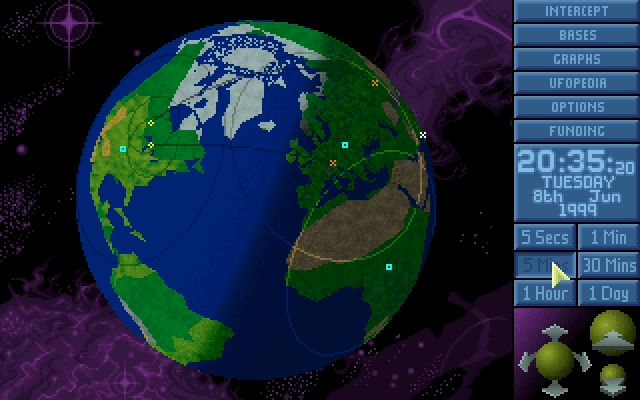 Installation Instructions
You will require graphics/music data from the original game (DOS, Windows, GOG and Steam versions are supported). Installation instructions.
Changelog
2016-10-23 (1.0.0-3) — Compiler compatibility fixes (F24, F25).
2015-10-04 (1.0.0-2) — Fixed the package signature problems and minor icon glitches.
2015-09-03 (1.0.0-1) — Initial 1.0 package build.
You can try the nightlies repo if you feel yourself brave enough. Nightly builds supports the "Terror From the Deep" in addition to the original "X-Com: UFO Defense". You can not have both a stable and an unstable versions installed at the same time, sorry.
Active Releases
The following unofficial repositories are provided as-is by owner of this project. Contact the owner directly for bugs or issues (IE: not bugzilla).
| Release | Architectures | Repo Download |
| --- | --- | --- |
| Fedora 32 | x86_64 (0)* | Fedora 32 (24 downloads) |
| Fedora 33 | x86_64 (0)* | Fedora 33 (30 downloads) |
| Fedora rawhide | x86_64 (0)* | Fedora rawhide (158 downloads) |
* Total number of packages downloaded in the last seven days.